With state parks, reserves, and natural areas in abundance, the difficulty lies in choosing a place to experience Wisconsin Driftless area hiking. No matter what you choose, it's going to be a good choice. Whether you opt to stroll on a nature trail, tackle a more challenging developed trail, or pick your own path through a rugged natural area, you will be rewarded with fantastic scenery and with luck, glimpses of rare birds, animals, and plants.
Wisconsin Driftless Area Hiking Trails
Effigy Mounds National Monument
Harpers Ferry, IA
A one-hour walk on the self-guiding Fire Point Trail leads to examples of major features within the monument, including the Little Bear Mound and scenic viewpoints along the 300-foot-high bluff tops. Guided walks along the trail by park rangers are given during the summer. A longer walk is possible by following Hanging Rock Trail.
La Farge
Three hiking-only trails are maintained within the Reserve: a one-mile loop that starts and ends at the Visitor Center while extending down to Old 131 Trail; a one-mile loop that goes to an overlook located about four miles north of La Farge just east of Highway 131; and a two-mile trail that stretches from Winchel Valley Road to County Highway F at the Reserve's northern end. The Visitor Center loop extends down a west-facing hill with railroad tie steps, easing navigation of steep sections. The trail to the overlook is a moderate challenge to hike, while the northern trail is fairly rugged and includes a stream crossing. Hikers are also welcome to use the 14 miles of mountain bike trails, the 37 miles of equestrian trails, or the 4.5-mile Old 131 multi-use trail.
Coon Valley
Norskedalen, a nature and heritage center, is unforgettable in every season, with six miles of nature trails, an arboretum, and a pioneer log homestead. The Thrune Visitor Center houses heritage and nature museums.
McGregor/Marquette, IA
Hikers in Pikes Peak State Park can explore beautiful wooded bluffs and valleys, see sheer walls of Decorah limestone, and observe fossil remains. One trail goes past Bridal Veil Falls, a refreshing spring. Another trail leading to the Point Ann overlooks and the town of Mc Gregor offers an invigorating hike with breathtaking views.
Ontario
The 2.5-mile Old Settler's Trail begins in the upper picnic area and takes 1.5 to 2 hours to complete. Hemlock Nature Trail is a 1.3-mile loop trail with interpretive stops covering subject such as plants, animals, ecology, and history of the area. The trail begins at the lower picnic area. The short, easy Ice Cave Trail leads to a rock formation that looks like the mouth of a large cave. A small spring runs over the edge of the rock formation and freezes into a giant icicle in winter.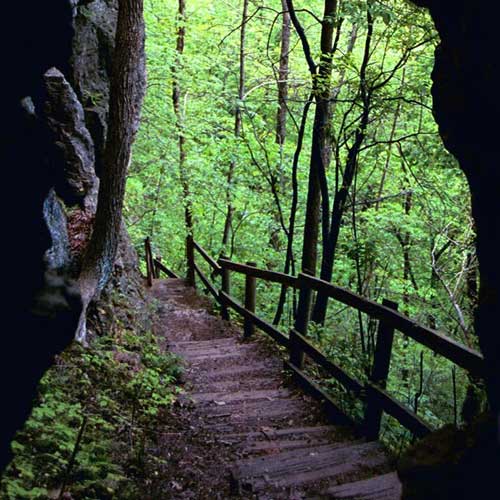 Wyalusing State Park
Bagley
Wyalusing has 23.7 miles of trails, including 22.2 miles of hiking trails , 2.4 miles of interpretive nature trails, and 0.8 mile of trail accessible for people with disabilities . Sentinel Ridge Trail is one of the most scenic. It can be reached from Point Lookout and follows the bluff all the way down to the Mississippi River (a drop of about 500 feet). Indian mounds, the Passenger Pigeon Monument and Green Cloud Picnic Shelter are on Sentinel Ridge Trail. An outstanding view of the confluence of the Mississippi and Wisconsin Rivers can be seen from the Green Cloud Picnic Area and the Passenger Pigeon Monument.
Wisconsin Driftless area hiking opportunities include numerous State Natural Areas that are open to hiking and nature study. Twelve of these natural areas are described in the Parks section of this website.
Ferryville
Just a little over 2 miles long, the trail up Sugar Creek Bluff in Ferryville, WI brings you to a magnificent view of the Mississippi River and the Great River Road. Part of the Mississippi Valley Conservancy, this trail will reward hikers with wildlife viewing as well as being a great location for birding and viewing the local flora. The prairie at the top of the trail is a good spot for spying bald eagles, hawks and turkey vultures.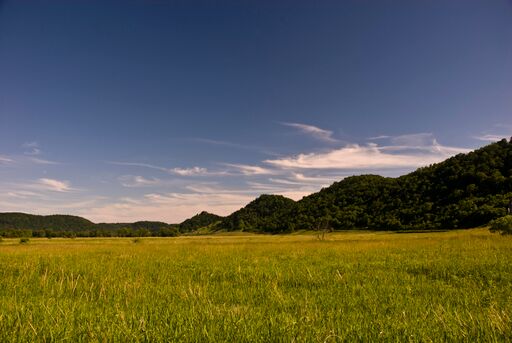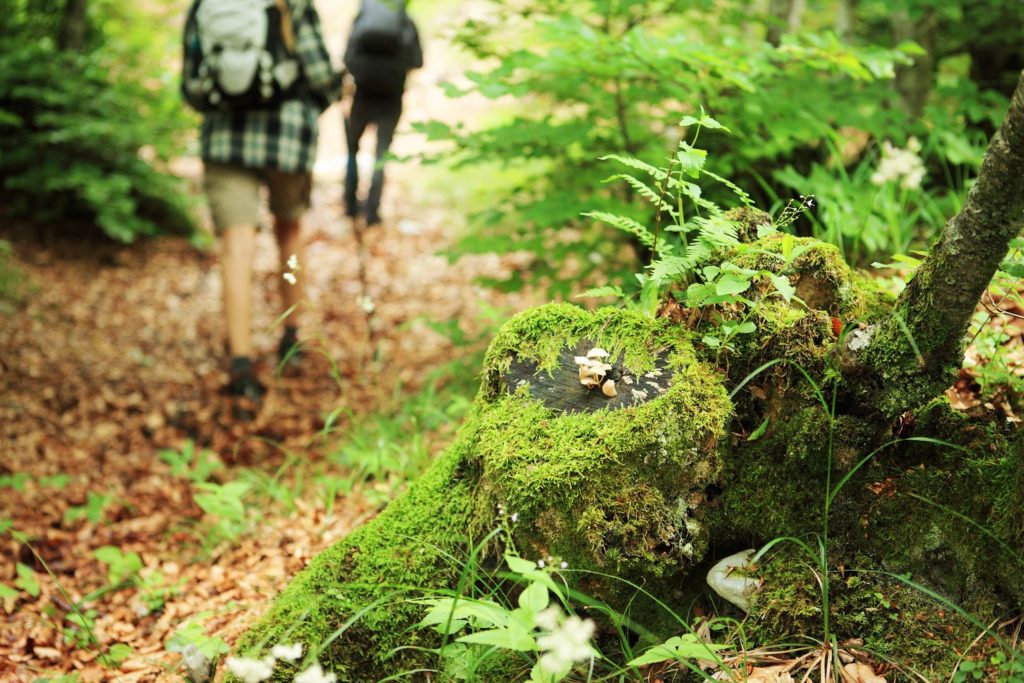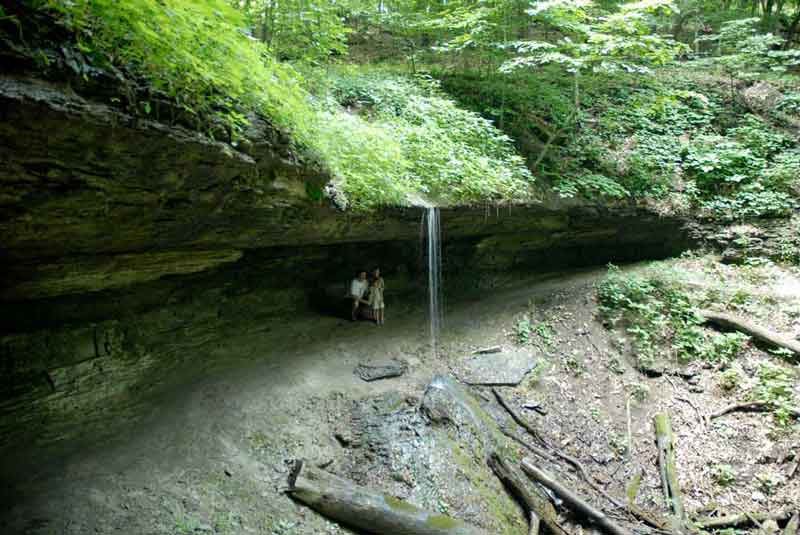 Whether for a weekend, a week, or longer, you'll enjoy your stay in Driftless Wisconsin.