Enjoy a local brew or glass of wine when craving the solace of the outdoors, with enough room to breathe and keep a social distance.  Driftless Wisconsin can offer you the outdoor fun you love, the local experiences you want, with the space you need.
Look forward to your future vacation in Southwest Wisconsin and learn what the Driftless is all about. Click to order a map and start the daydream.
Click to order or download a map and start the daydream.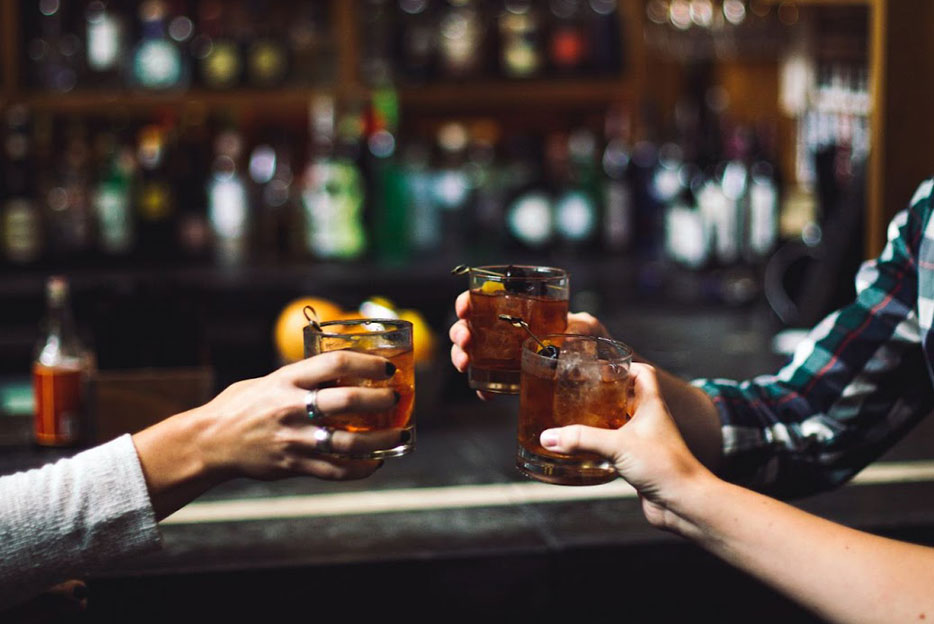 Featured Photo by Drew Beamer
Breezers Bar & Grill
The best way to drink like a local in Driftless Wisconsin is pulling up a stool at the local bars throughout the area and getting a taste of the drinks and the people. A great place to start is Breezers Bar & Grill in Hillsboro. With a hometown atmosphere and a great drink and food menu, Breezers is one bar in the Driftless Region that is sure to make everyone feel welcome. During the summer, their outdoor patio and deck bar, The Shack, is a popular spot to hang out and enjoy great views of the Driftless. Pair your favorite drink with an appetizer or a full dinner, including their popular Friday night fish, Saturday prime rib, and Sunday breakfast. You can also simply stop in for a cold beverage and a fun environment to watch your favorite team or sport.
Where To Begin? Visit Breezers during the fall season to catch the Driftless Region's beautiful scenic bluffs and hidden valleys painted in fall colors, before stopping in to watch your favorite football team with a cold drink.
Photo by rikkia hughes
Tangled Hickory Wine Bar
If you would rather sip on a glass of wine than a cold beer, then Tangled Hickory Wine Bar in Viroqua is the perfect bar for you to visit in the Driftless Region. Complete with cozy seating and an inviting atmosphere, Tangled Hickory Wine Bar is great for relaxing with friends over a drink. They offer an extensive wine menu with many wines that originate from the Driftless Region, as well as locally sourced bistro-style food. If you're not a wine drinker, you can also order craft beers, martinis, and cocktails. The wine bar also features a game room with pool tables, darts, foosball, cards, pull tabs, and video poker for guests to enjoy while sipping on their favorite beverage.
Where To Begin? Stop in Tuesday through Friday from 4:00 to 6:00 pm for $2 Domestic Beers, $3 House Wines, and $4 Select Appetizers during happy hour.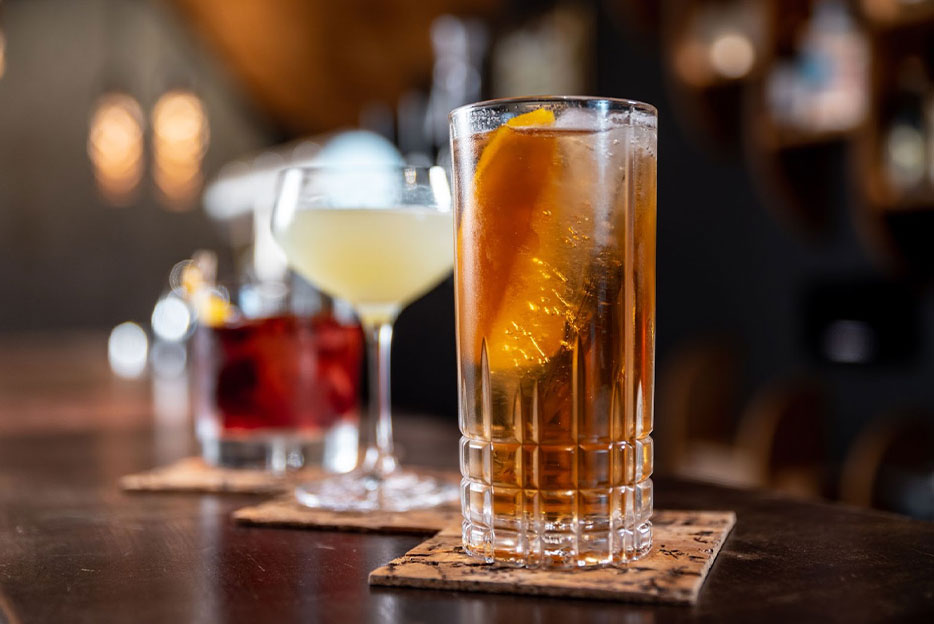 Photo by Moritz Mentges
Kickapoo Creekside
Just a short distance from the Kickapoo River, Kickapoo Creekside is the perfect bar to grab a beverage and enjoy the beauty of the Driftless Region. Located in Readstown in the heart of the Kickapoo Valley, Kickapoo Creekside offers small-town comfort and charm, as well as friendly faces behind the bar. You can plan on stopping at Kickapoo Creekside for just a few drinks, including some delicious specialty cocktails, but their food is popular with locals and visitors alike, especially their steak and seafood dinner options. This bar and restaurant offers a comfortable atmosphere to watch the game or visit with friends and family and enjoy great food, drinks, and service.
Where To Begin? If you're craving something sweet, try one of Kickapoo Creekside's mimosas, sangrias, mojitos, or moscow mules that come in a variety of flavors.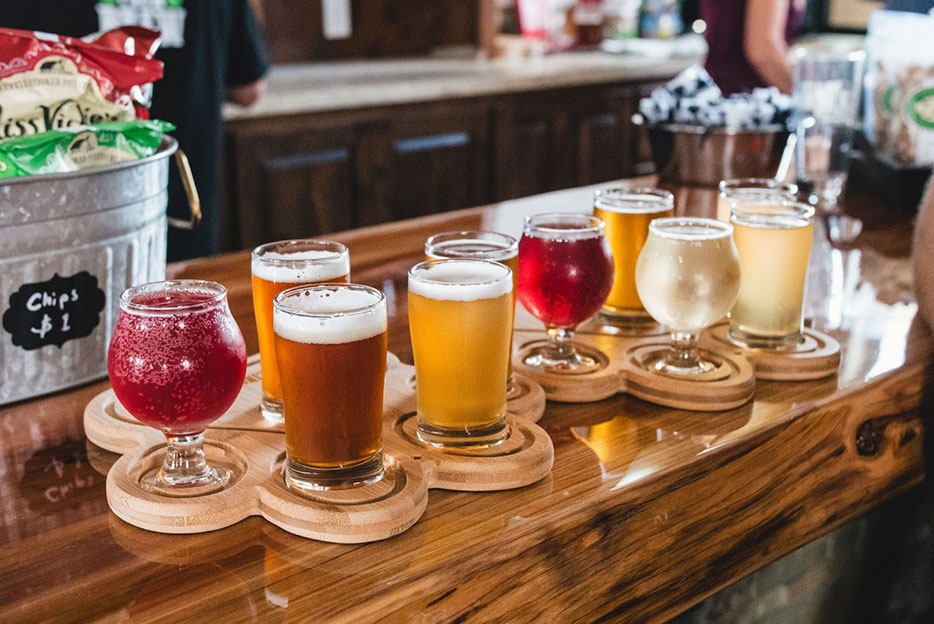 Photo by Meritt Thomas
Hillsboro Brewing Company
Hillsboro Brewing Company in Hillsboro is another great choice for grabbing a drink in the Driftless Region. You can stop in for drinks, food, or both any day of the week, but the brewery is known for their great drink selection including 26 different locally brewed beers. Beer drinkers can choose from a selection of ales, hefeweizens, lagers, IPAs, stouts and porters. Hillsboro Brewing Company also has you covered with their locally made seltzers and a variety of mixed drinks, if you're not much of a beer drinker. The drinks pair great with their appetizer and food options, making the brewery a great place to hangout with friends and family and enjoy some drinks brewed right in the Driftless Region.
Where To Begin? Plan to make a trip to Hillsboro one day after work, or visit Hillsboro Brewing Company to watch your favorite sports team at the bar with a nice, cold beverage. You can also find Hillsboro beers at numerous store locations around Wisconsin.