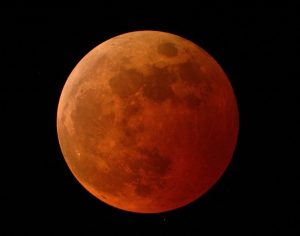 Usually this month, I would be sharing a preview of all the public stargazing happening this summer at state parks and with local astronomy clubs. But we're not quite there yet. I am grateful that stargazing is something we can safely do together apart. And that includes some great events involving our nearest star, our sun. Brief eclipses this spring give a glimpse of even greater eclipses to come. Early risers will be rewarded with rare celestial views.
There is a partial lunar eclipse on May 26. That's the one where Earth passes between Sun and Moon and casts a shadow on the Full Moon. Find a spot with a clear horizon and look low in the southwest at 4:44am as the Full Moon passes into the shadow of the Earth and begins to darken. Enjoy the view until the Moon sets around 5:33 just as the Sun is rising in the northeast. Be sure to notice how your shadow from the rising Sun points to the eclipsed setting Moon. Sun, Earth, Moon, and you are all aligned! There are longer and fuller lunar eclipses coming our way every six months on 19 November 2021, 15 May 2022, and 8 November 2022.
There is a partial solar eclipse on June 10. That's the one where the Moon orbits between Sun and Earth and casts a shadow on Earth. Find a spot with a clear horizon and look northeast at 5:21am as the Sun rises. The New Moon will be blocking a little of the lower left side of the Sun, and it will look like "something is eating the Sun"! Remember that staring at the Sun will cause eye damage. The sunlight passes through more of our atmosphere at sunrise and sunset, and that provides some protection. But best to break out your solar safety glasses from the 2017 Great American Eclipse if you still have them. With them, you should be able to see the eclipse ending at 5:42 am and the Sun returning to its familiar roundness. There is a longer partial solar eclipse on 14 October 2023 and then the Great North American Eclipse on 8 April 2024 when viewers along a path from Texas to New England will experience totality.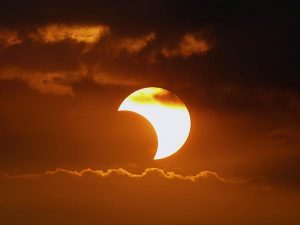 Hope you are able to greet the dawn this spring as worlds align. And anticipate the view of other worlds such as Venus and Jupiter and Saturn in the summer skies of the Driftless Area where the stars stream above as the rivers flow below.
John Heasley is an astronomy educator and stargazer who enjoys connecting people with the cosmos. He volunteers with NASA/JPL as a Solar System Ambassador, with the IAU as a Dark Skies Ambassador, and with International Dark-Sky Association as an Advocate. For more information about stargazing in southwest WI, like Driftless Stargazing LLC on Facebook and find out whenever there's something awesome happening in the skies.
It was an amazing experience and one that will stick in my mind forever. Not only because I had my first view of Venus, but because the club members were so willing to share their telescopes with anyone who wanted to view the planet cross the face of the sun.
It is so easy to get frustrated with our own shortcomings and give up on journeys that we didn't even know we wanted to take. I could have given up on astronomy when I was unable to get my telescope to work, but I fought through the fear of embarrassment and humbled myself to go and ask for help. It is this fear of failure that paralyzes us from learning new things and discovering new worlds. I hope my experience of perseverance helps others just starting off on a new journey, whether it is astronomy, a new sport, or unique hobby. So, as we enter 2020, what resolutions are you willing to make for the New Year? If astronomy is in your future, check out Iowa County Astronomers or Starsplitters of Wyalusing or La Crosse Area Astronomical Society.
Welcome to guest star, Lynda Schweikert. She is an amateur astronomer with the Iowa County Astronomers, dark sky warrior with the International Dark Sky Association, and was recently named Dark Sky Ambassador with the International Astronomical Union. She enjoys doing astronomical outreach programs, sharing her telescope to show others the wonders of the night sky. For more information about stargazing in southwest WI, like Driftless Stargazing LLC on Facebook and find out whenever there's something awesome happening in the skies. Driftless Dark Skies appears monthly in the Voice of the River Valley.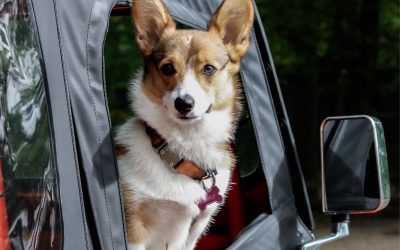 Driftless Wisconsin is one of the most beautiful places to explore, and it's even better when you can pet friendly stays.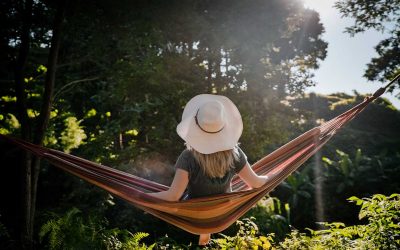 When picnicking in the Driftless region's parks there are plenty of opportunities to hang a hammock, throw down a blanket, and enjoy.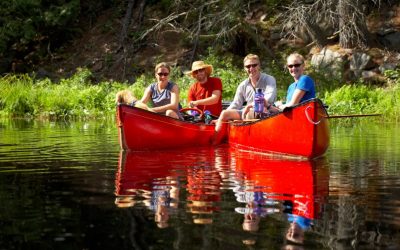 For canoe rentals on the Kickapoo or Wisconsin River, you'll have to pick an outfitter to rent equipment and there are plenty to choose from.