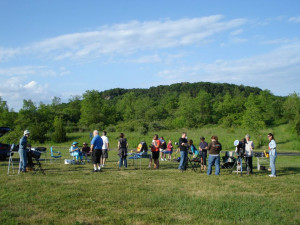 Most people don't like to make resolutions, but I actually look forward to them. In 2012, my resolution was to learn about the stars in the night sky. However, shortly after the flip of the calendar, I encountered my first obstacle–I bought a telescope.
Now, you ask, isn't that what you're supposed to do? How can you look at the stars without a telescope? Well, I learned the hard and expensive way that you should try out telescopes before you buy one. Unfortunately, that is not the route I took. I went online and bought a computerized telescope that will move to any object in the night sky. I soon learned that aligning a telescope is a lot harder than it looks, especially if you don't know the stars they want you to sight on.
Shortly after this realization, I looked for an astronomy club to help me out. Coincidentally, Iowa County Astronomers were hosting a public event for the Transit of Venus in June. "Public" meaning other people, who may not know what they are looking at either, would be there as well. Banking on the fact that there is safety in numbers, I pushed aside my fear of not knowing things, ignored the clouds in the sky above me, and headed out on my first astronomical journey.
On my way there, my brother called and exclaimed, "You're doing what?" I said I was driving east to look west to watch the planet Venus transit across the face of the setting sun. He was silent for a beat and replied "That sounds like an episode of The Big Bang Theory."
When I showed up, I was very intimidated and felt out of place. There is actually a club photo where I can be seen standing on the outskirts of the crowd, not quite ready to engage. However, as the clouds cleared in front of the sun, I didn't have to worry long. Club members were very welcoming and encouraged me to look through their telescopes. I knew how much these telescopes cost, and I was awestruck that they were letting complete strangers touch them.
As I was looking through their scopes, I wondered if it was possible to take a picture with a cell phone through the eyepiece. (If you knew me, you would know that I love to capture moments with my camera, and this was definitely one I wanted to remember.) When no one was looking, I put my LG flip phone up to the eyepiece and was surprised that the image came through clearly. I snapped a few photos, feeling guilty about stealing their photons, but thankful to have a keepsake of this event.
It was an amazing experience and one that will stick in my mind forever. Not only because I had my first view of Venus, but because the club members were so willing to share their telescopes with anyone who wanted to view the planet cross the face of the sun.
It is so easy to get frustrated with our own shortcomings and give up on journeys that we didn't even know we wanted to take. I could have given up on astronomy when I was unable to get my telescope to work, but I fought through the fear of embarrassment and humbled myself to go and ask for help. It is this fear of failure that paralyzes us from learning new things and discovering new worlds. I hope my experience of perseverance helps others just starting off on a new journey, whether it is astronomy, a new sport, or unique hobby. So, as we enter 2020, what resolutions are you willing to make for the New Year? If astronomy is in your future, check out Iowa County Astronomers or Starsplitters of Wyalusing or La Crosse Area Astronomical Society.
Welcome to guest star, Lynda Schweikert. She is an amateur astronomer with the Iowa County Astronomers, dark sky warrior with the International Dark Sky Association, and was recently named Dark Sky Ambassador with the International Astronomical Union. She enjoys doing astronomical outreach programs, sharing her telescope to show others the wonders of the night sky. For more information about stargazing in southwest WI, like Driftless Stargazing LLC on Facebook and find out whenever there's something awesome happening in the skies. Driftless Dark Skies appears monthly in the Voice of the River Valley.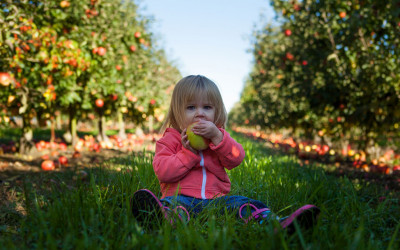 Fall colors explode throughout the Driftless and the many winding roads through the hills and valleys can lead to spectacular views.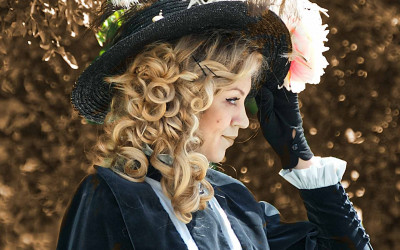 Summer kitchen, spring house, blacksmith, stable and more. These buildings offer a peek into the history and lives of those who first…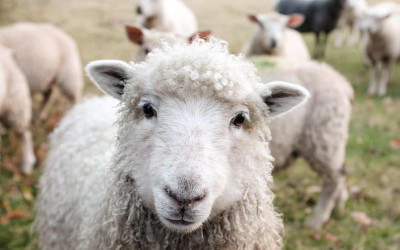 When craving the solace of the outdoors, with enough room to breathe, the Driftless has much to offer in food and farming…