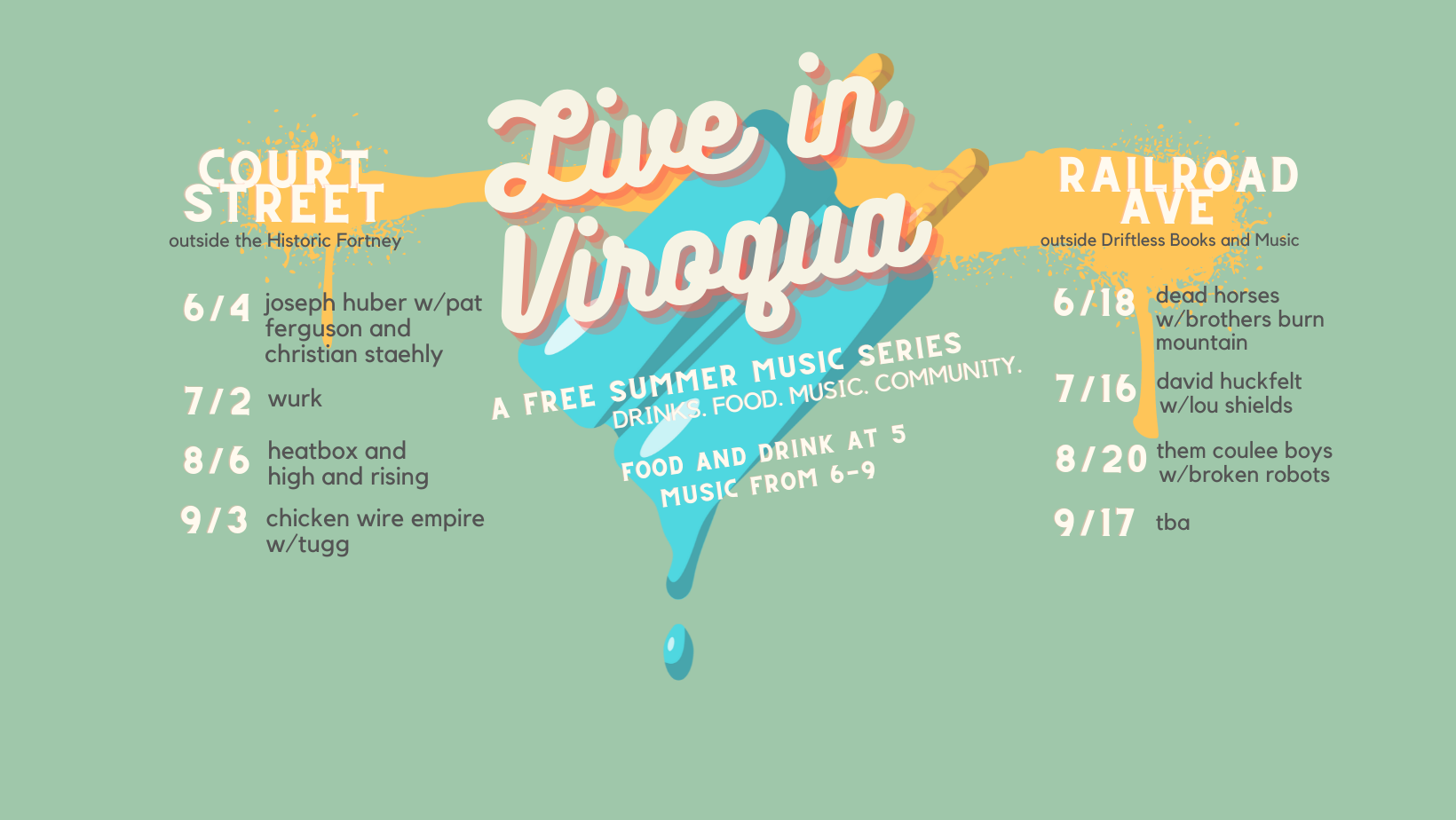 Live in Viroqua – Them Coulee Boys with Broken Robots
Summer Music Series
Saturday, August 20 – Them Coulee Boys with Broken Robots– RAILROAD Avenue (just outside Driftless Books and Music)
"Live in Viroqua" is a free summer music series with gates opening at 5pm at both the Court and Railroad locations.
Music will start at 6pm and end at 9pm. Local food, beverages and vendors will be available on site.
For more information on "Live in Viroqua" follow the facebook page.
https://www.facebook.com/liveinviroqua